Wordmark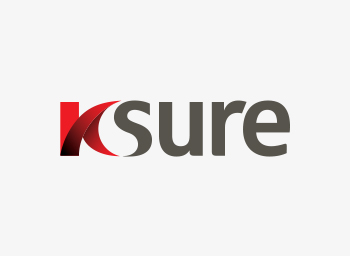 The word mark is a symbol representing the image of K-SURE. It must be used accurately in accordance with regulations in order to prevent damage to the image caused by distortion, modification, and misuse of the identity.
The word mark expresses the symbolism and representativeness of K-SURE as an organization exclusively in charge of trade insurance and Korea's only ECA agency through the Taegeuk pattern and emphasized "K." The logotype providing a sense of solidness, which is also achieved with the strong pillar of the letter "K," expresses K-SURE's credibility and scale as a policy management organization, and delivers K-SURE's image of security to customers. The Taegeuk pattern created with the letters "K" and "S" expresses K-SURE's global position as a key ECA agency, and also the flow of trade logistics.
Wordmark Grid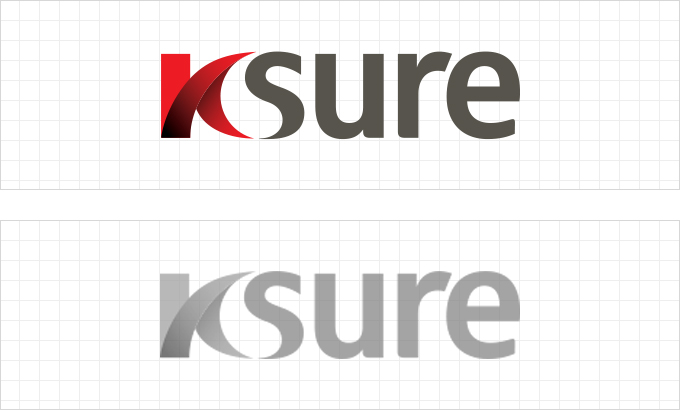 Wordmark Application Type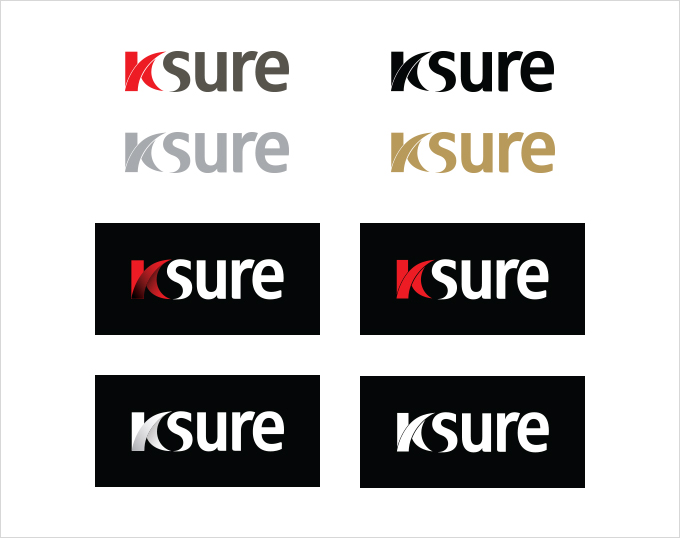 Logo Type
The logotype was designed to display the official name of K-SURE. With the horizontal type used for the official display, the logotype is available in three versions, Korean, English, and Chinese. The vertical type can also be used limitedly if necessary. The logotype has been visually adjusted in its overall balance and proportions in consideration of design-wise uniformity and combination with the symbol mark. It must be used in the colors, shapes, and proportions of the original file proposed in the "Overall Design and Standard" below.
Korean :

For the Korean logotype, the exclusively designated "Gongsa" font (Refer to Fonts for Exclusive Use) must be used and processed for display.

English/Abbreviation, English/Full :

For the English logotype, the exclusively designated "Arial" font must be used and processed for display.
Horizontal type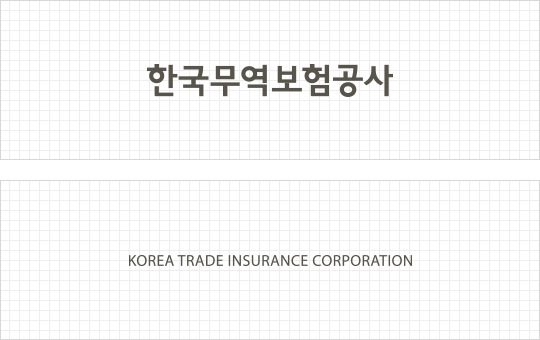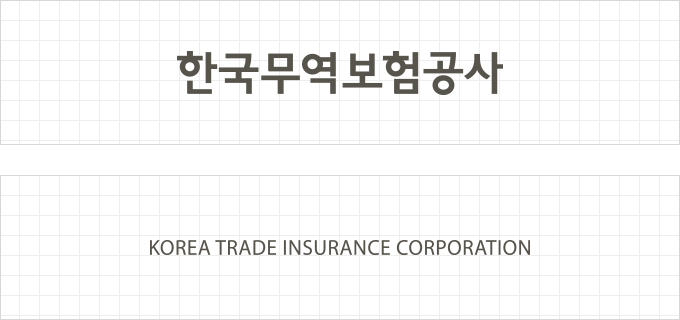 Vertical type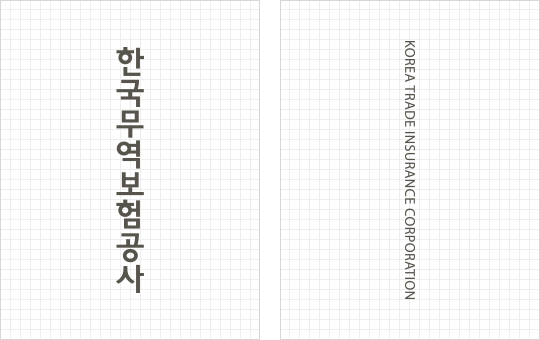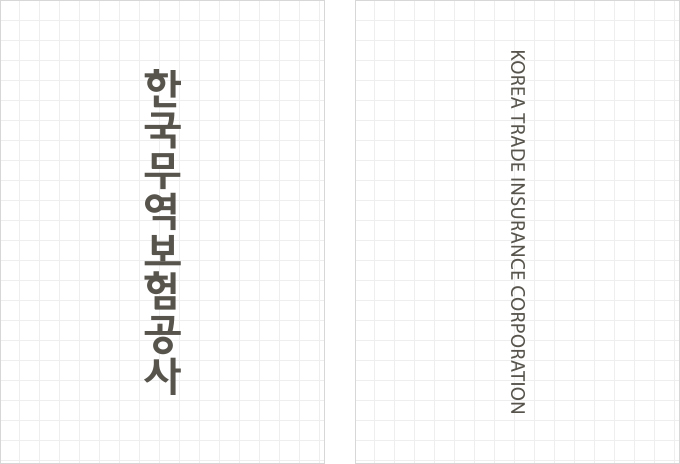 Signature
The signature was developed by combining the basic elements of K-SURE's image in appropriate proportions. While the signature must be used considering the space available in each application environment, it can be used by arbitrarily adjusting the proportions and spacing of the illustrated combinations.
Korean, English, Korean and English left and right combination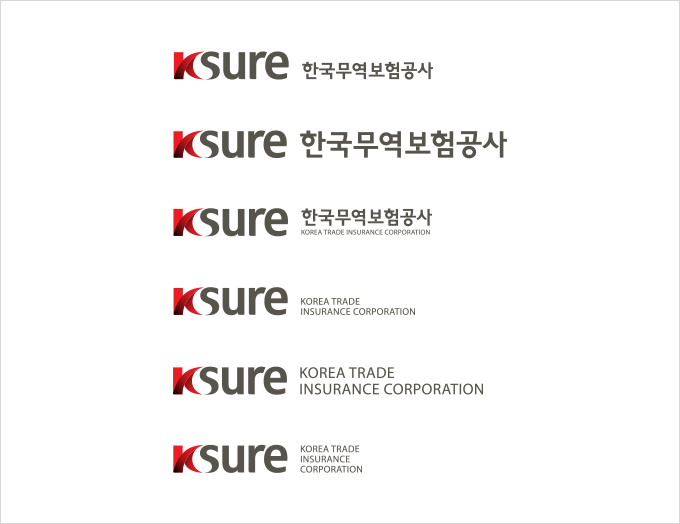 Korean, English, Korean and English upper and lower combination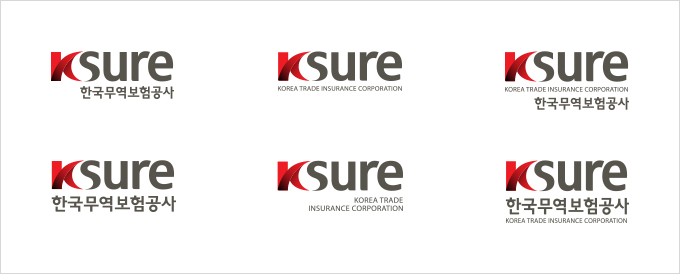 Korean, English, Korean/English vertical combination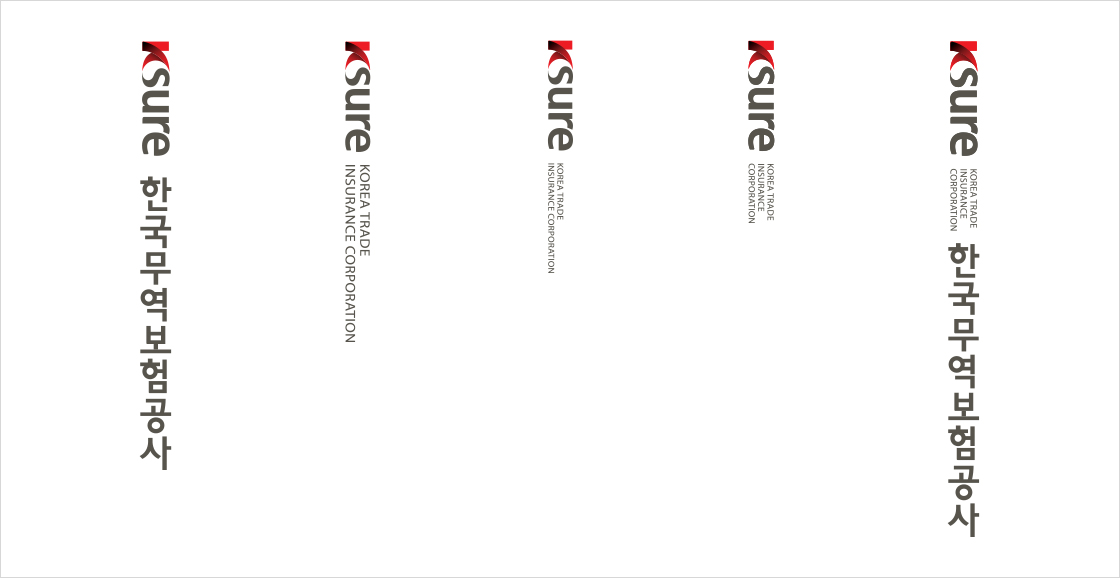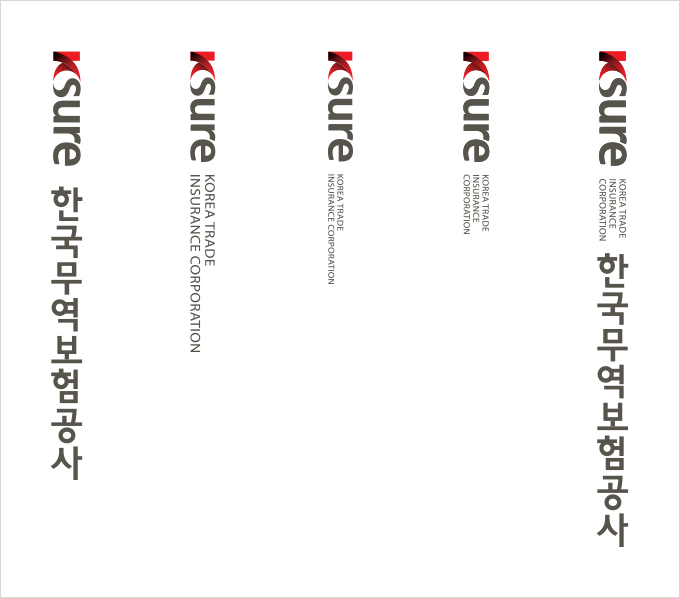 Point of Contact : Public Relations Department